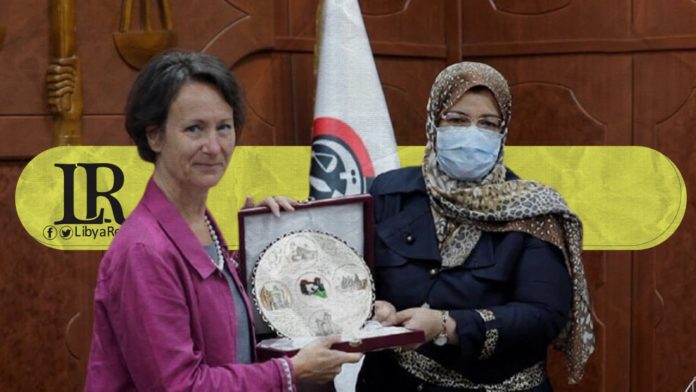 On Sunday, Libya's Minister of Justice, Halima Abdel-Rahman received the Swedish Ambassador to Libya, Anna Block Mazoyer in Tripoli.
Abdel-Rahman affirmed her commitment to promoting human rights, and the steps taken by the MoJ to improve detention conditions, within reform and rehabilitation institutions.
The Minister commended Sweden's support for human rights, especially the rights of women and children. She expressed the ministry's readiness to cooperate with the Kingdom, in order to benefit from Sweden's experience in developing prisons that integrate and rehabilitate prisoners. The two parties also discussed the issue of illegal immigration.
Ambassador Mazoyer stressed that Sweden, as a member of the United Nations and the European Union, will continue to work with its European partners to support stability in Libya.