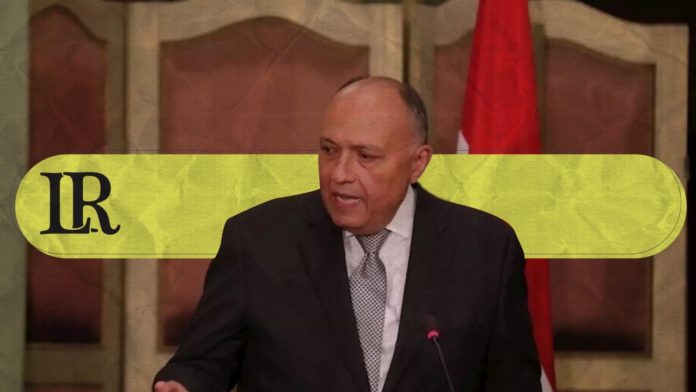 On Monday, Egyptian Foreign Minister, Sameh Shoukry affirmed his reservations over Turkey's regional policies, saying, "we look forward to resuming relations with it on the basis of mutual respect."
In a televised interview, the Egyptian Minister demanded the exit of all mercenaries and foreign forces from Libya, noting that it is an unacceptable policy and those who transported them, should bear their responsibility.
Shoukry also stressed the importance for Ankara to distance itself from anything that destabilises Egypt. He added that Egypt and Qatar have a common political will that, "aims to close the chapter of disagreements and open further prospects for cooperation."
The FM also called for backing efforts to rebuild Libyan institutions, and to reach a comprehensive solution to the crisis, based on the Berlin Conference and the Cairo declaration. "The international community remains ready to continue its close and constructive support of the United Nations-led peace process in Libya", he noted.