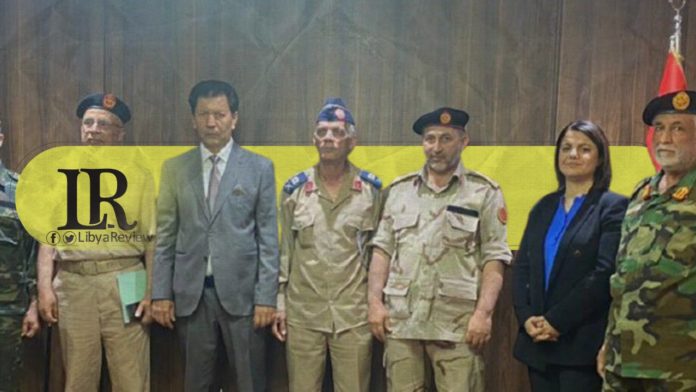 On Monday, Libya's Minister of Foreign Affairs, Najla Al-Mangoush met with members of the 5+5 Joint Military Committee (JMC) at the Ministry's headquarters in Tripoli.
According to the MoFA's information office, the meeting comes as part of the ongoing consultation and coordination ahead of the Berlin II Conference on Libya.
The JMC members stressed the need to support the government in implementing the ceasefire agreement in full, and as soon as possible. They underscored the importance of opening the coastal road to enhance confidence between the rival parties, and begin preparations for the total withdrawal of all foreign forces and mercenaries.
Al-Mangoush affirmed her full support for the work of the committee, and the efforts of its members to impose the sovereignty of the state. She also confirmed that she is working internally and externally to put the terms of the ceasefire agreement into practice. She added that they are also working on opening the coastal road before Berlin II.
The FM added that during the conference, she will strive to mobilize international support for the full implementation of the ceasefire agreement, achieve security and stability, and work to unify sovereign institutions to continue on the roadmap leading to the December elections.