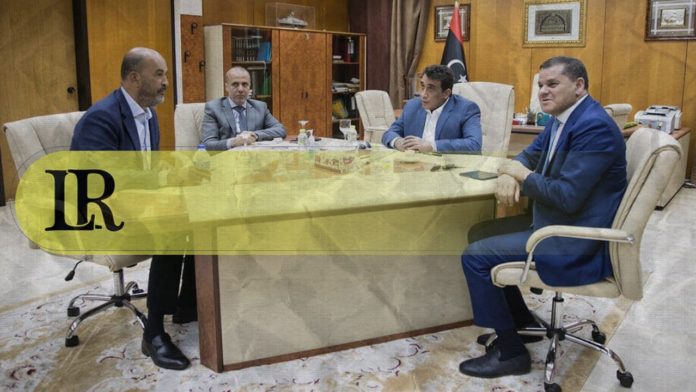 The Libyan interim authorities, represented by the Presidential Council and the Prime Minister, held a meeting on Monday to discuss the military and security situation in the country. As well as issues related to terrorism in the south of the country.
The meeting was attended by the Head of the Presidential Council, Mohamed Al-Mnifi, and his Deputies, Mousa Al-Koni and Abdullah Al-Lafi, in addition to Prime Minister, Abdel-Hamid Dbaiba.
The government discussed the latest developments in the security situation, given the recent outbreak of tensions in the city of Al-Ajaylat.
Last week, clashes erupted between the Al-Far and Shalfouh militia's in Al-Ajaylat city, 80KM from Tripoli, with medium and heavy weapons reportedly used during the clashes. It was confirmed that at least 7 people were killed in the fighting.
The Presidential Council has threatened to pursue the armed militias in Tripoli, and hold them accountable for the violence. Al-Lafi stressed the need to bring an end to such clashes immediately, explaining that those who had caused harm to civilians and sabotaged public and private properties will be brought to justice.