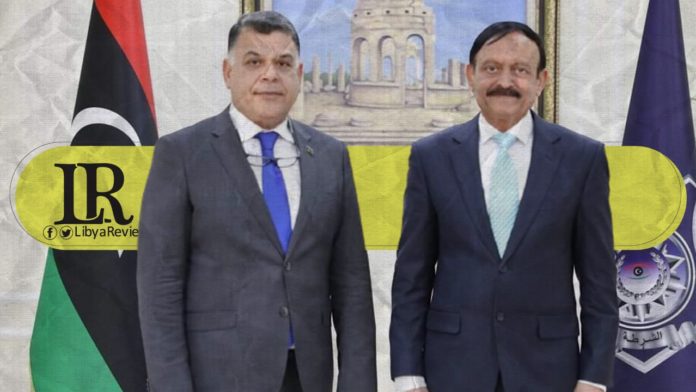 On Wednesday, Libyan Interior Minister, Khaled Mazen met with the Ambassador of Pakistan to Libya, Rashad Javed to discuss the facilitation of visas for Pakistani workers to Libya.
According to the media office of the MoI, the two also discussed other security issues of common concern. "Mazen affirmed his ministry's readiness to cooperate with the Pakistani side and benefit from its experiences in the security field, which would contribute to strengthening bilateral relations," the statement added.
In January, Pakistani President, Arif Alvi said he highly valued the close and fraternal ties with Libya, and would like to further promote bilateral relations in various fields. The Pakistani President urged Ambassador Javed to take steps to improve commercial relations with Libya, and work for the welfare of the Pakistani diaspora.