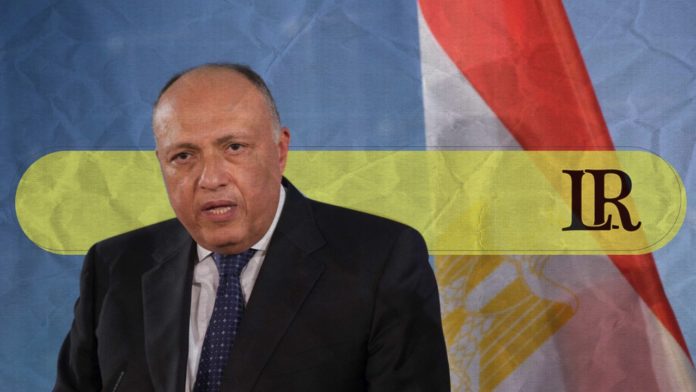 On Wednesday, Egyptian Foreign Minister, Sameh Shoukry affirmed that Egypt was paying great attention to the situation in Libya, and will continue to work on restoring its stability, security, and sovereignty.
"The upcoming Berlin II Conference comes amid the current Libyan interim government assuming power, and making efforts to implement all the outcomes of the Libyan Political Dialogue Forum (LPDF) in Geneva, in accordance with the agreed-upon timeframe," Shoukry stated.
During the LPDF talks, the Libyan parties agreed to pave the way for the country's elections, which are scheduled for December. In addition to removing all foreign forces and mercenaries from Libya, disbanding militias, and unifying state institutions.
The FM added that the countries participating in the Berlin Conference on Libya have a responsibility to put in place all mechanisms to assist Libyans in achieving these goals. He stressed that Egypt will contribute to this, and continue its close coordination with all Libyan parties, whether the government or members of the Libyan Parliament.
Shoukry reiterated Egypt's support for Libya's 5+5 Joint Military Commission (JMC), which is working on unifying the security and military institutions in Libya.
Egypt has been pushing for a political settlement in Libya for years, calling for a ceasefire, a complete disarming of militias, an end to foreign intervention in the country, and a fair distribution of wealth between various regions within the country.
Last month, Libya's Parliament voted to back the Government of National Unity (GNU), led by Prime Minister, Abdel-Hamid Dbaiba. The government was elected through a UN-supported process by the LPDF.