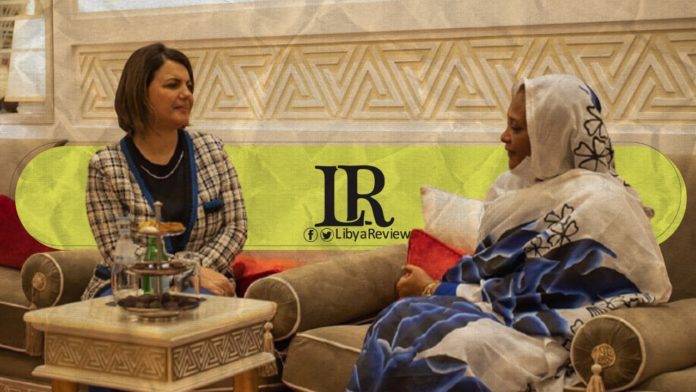 On Wednesday, Libya's Foreign Minister, Najla Al-Mangoush, met with her Sudanese counterpart, Maryam Al-Sadiq Al-Mahdi, to discuss unifying efforts on a number of issues of common concern.
Al-Mangoush stressed that there is an urgent need to work with the Sudanese authorities regarding mercenaries, illegal immigration, border security, and combating smuggling and organized crime, in a way that contributes to achieving security, peace, and stability in the two countries.
Al-Mahdi indicated her satisfaction with the positive and important developments in Libya, reiterating her desire to develop and strengthen bilateral relations.
The Sudanese FM called for reactivating the work of the joint committee between the two countries, which has not convened since 2002. She also affirmed her support for the roadmap in Libya, and praised the Libya Stability Initiative, which she described as "the first Libyan initiative based on Libya's sovereignty, territorial integrity, and the independence of its political decision."