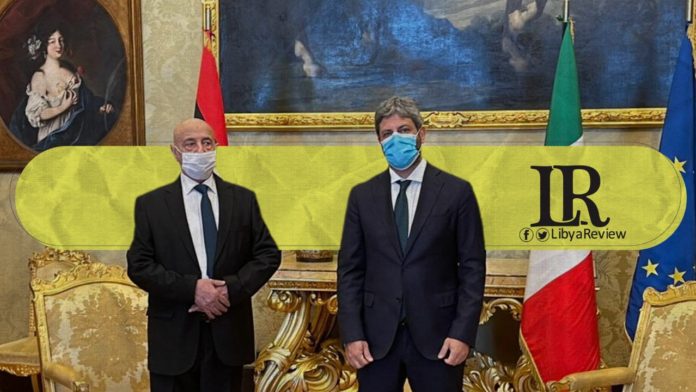 On Thursday, Libyan Parliament Speaker, Ageela Saleh arrived in Rome to discuss cooperation with Italian officials.
Saleh's media advisor, Abdel-Hamid Al-Safi, said that the Libyan Speaker had met with his Italian counterpart, Roberto Fico at the Italian Chamber of Deputies.
"Saleh affirmed his total rejection of all obstructionist attempts to postpone the elections," Al-Safi said in press remarks. Speaker Fico stressed that the Libyan elections should be held on 24 December as scheduled.
Saleh is also set to meet with Italian Foreign Minister, Luigi Di Maio, according to Italian magazine Formiche.
The Libyan Speaker praised the important role of Fico, and the Italian government for their interest in Libya. He noted that Italy was at the forefront of countries supporting a political solution in Libya.
He called on Italian companies to return to Libya to complete their stalled projects in the country.