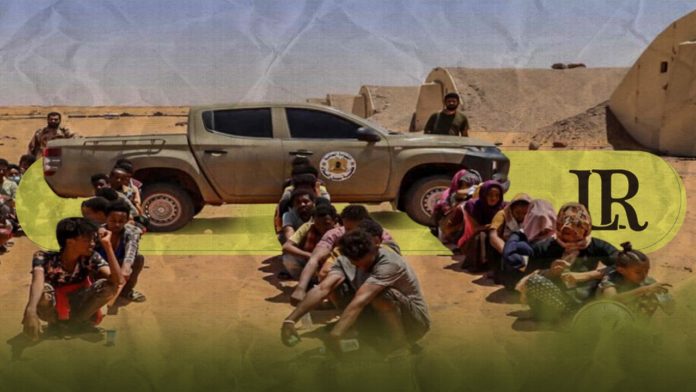 On Thursday, the Libyan National Army (LNA) intercepted 37 Eritrean migrants in the city of Kufra, in Southeast Libya.
In a statement the LNA's Subul Al-Salam Brigade said that its forces managed to rescue the migrants, among them 7 women and a small girl.
"The migrant women have been subjected to torture and beatings by smugglers in order to force them to transfer money to them," Subul Al-Salam Brigade's statement explained.
The statement pointed out that the migrants entered Libya through Sudan in vans. The LNA revealed that the smugglers were Libyan citizens from the Kufra city.
The arrested migrants were referred to the Kufra Accommodation and Deportation Centre, the statement concluded.