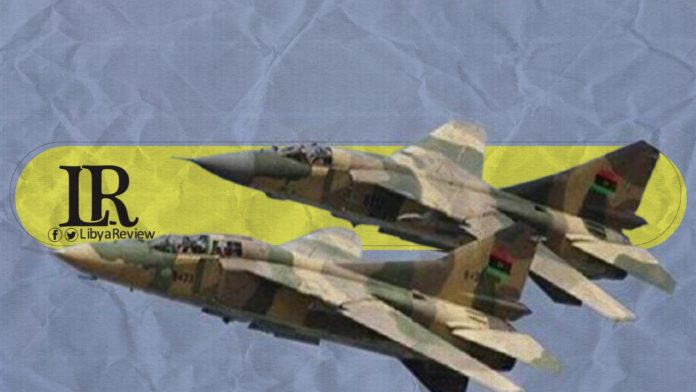 On Saturday, the Libyan National Army (LNA) launched a series of airstrikes against suspected Islamic State (ISIS) militants at al-Harouj Mountains areas in the southwestern region.
In a statement, the LNA General Command said that these strikes came as part of the military operation, which commenced last week, to track down Takfiri terrorists and expel African mercenary gangs that threaten the country's security and stability.
On Thursday, the LNA announced the launch of a large-scale military operation in Fezzan (the Southwest of Libya) against ISIS-affiliated terrorists and the African mercenary gangs.
It added that this comes against the backdrop of recent terrorist attack that targeted the armed forces in the southwestern areas with a car bomb.
The LNA spokesman reiterated the Libyan National Army's commitment's to maintaining the country's security and the safety of its citizens, eradicating terrorism and those who seek to destabilize the homeland.