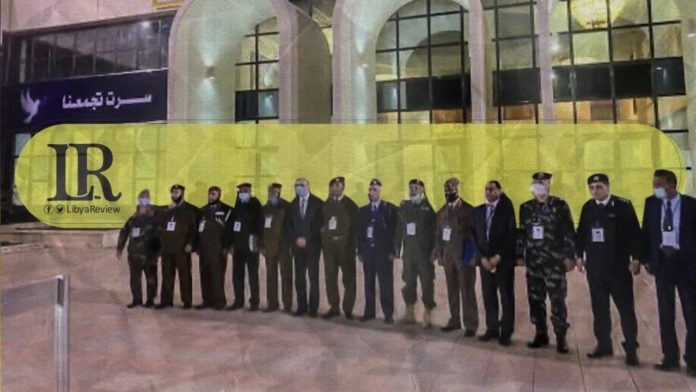 Members of the 5+5 Joint Military Commission (JMC) are set to hold their fifth meeting in Sirte on Sunday, in the presence of a representative for the United Nations Support Mission in Libya (UNSMIL), according to the Libyan News Agency.
The news agency added that the JMC members will follow up on the outcomes of their previous meetings regarding the mechanism for implementing the permanent ceasefire signed in Geneva last October.
Other issues on the table include the work reports of the security and police subcommittees,the clearance of land mines and war remnants in preparation for the re-opening the coastal road between the cities of Sirte and Misrata, as well as the withdrawal of foreign mercenaries from Libyan territory.
On June 14th, the 5+5 JMC held a meeting with Foreign Minister, Najla Al-Mangoush, in Tripoli, calling for the full implementation of the ceasefire agreement by the Government of National Unity (GNU) and Foreign Ministry as soon as possible.
Meanwhile, Al-Mangoush voiced her support for the efforts of the JMC as they work to preserve Libya's unity and sovereignty, saying she's working inside and outside of Libya to materialize the reopening of the coastal road and the rest of ceasefire points of agreement before Berlin II Conference, scheduled for June 23rd.
She said she would exert effort at the Berlin II Conference to rally international support for the full implementation of the ceasefire agreement and the unification of state sovereign institutions to ensure the implementation of the Libyan Political Dialogue Forum's (LPDF) roadmap leading to December elections.