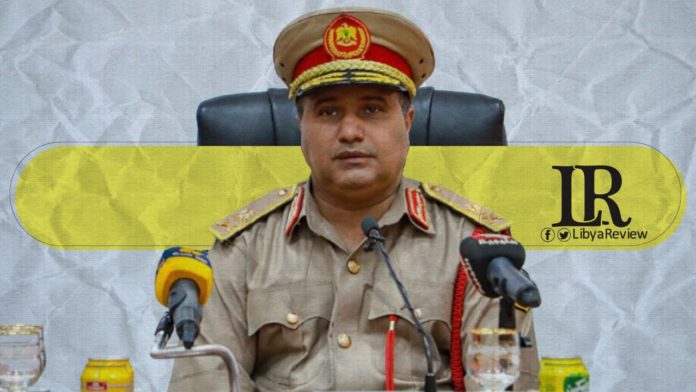 On Saturday, the Major General, Khairy Al-Tamimi, Member of the 5 + 5 Joint Military Committee (JMC) said that the file of mercenaries and foreign forces in Libya is still stagnant, considering that discussions and negotiations on it are still in their infant stages.
In a statement to Al-Arabiya, Al-Tamimi denied making progress in implementing this provision of the ceasefire agreement that was signed between the two sides of the conflict, about 8 months ago in the Swiss city of Geneva.
During his attendance at a regional forum in Tunis on the predicament of mercenaries in Libya and its dangers to regional security and peace, Al-Tamimi added that there is complete consensus among the JMC members on the need to complete the implementation of all the terms of the ceasefire agreement. On top of which is the removal of mercenaries and foreign forces from Libyan territory.
Notably, the Syrian Observatory for Human Rights (SOHR) stated that dozens of Turkish-backed Syrian mercenaries were repatriated from Libya during the past few days.
In a statement, the SOHR said that nearly 140 Syrian fighters from the Al-Hamza division, Faylaq Al-Majd, Sultan Murad, and Al-Mu'tasim division have been repatriated from Libya to Syria.
It added that this step was not part of the agreement to withdraw fighters from the country, but rather to deploy new fighters. The Observatory also claimed that a batch of more than 200 fighters from the same factions was sent to Libya by the Turkish government.
The Observatory noted that the repatriated groups often consist of 100-250 mercenaries, with similarly sized groups deployed to Libya. The repatriation of those fighters is said to be based on certain health, and security conditions.