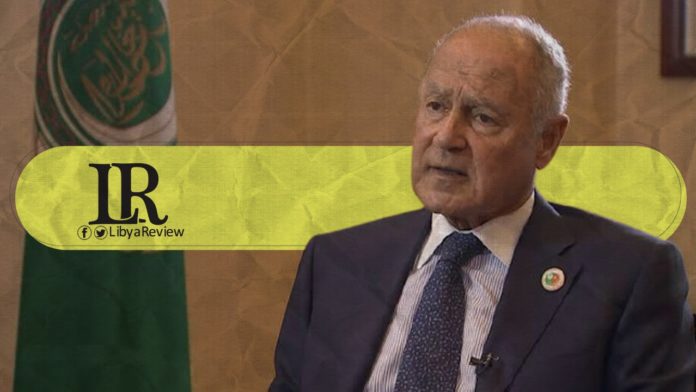 On Sunday, the Secretary-General of the Arab League, Ahmed Aboul-Gheit said he will participate in the Berlin II Conference on Libya next Wednesday, adding that he hopes there will be a consensus on the exit of Turkish forces and mercenaries from Libya.
In press statements on Sunday evening, Aboul-Gheit indicated that there is a "game of interests" behind the presence of Turkish forces on Libyan territory, stressing that the Libyan government must be able to impose its control on the ground.
He pointed out that the Libyan Foreign Minister, Najla Al-Mangoush has constantly called for the need to remove the Turkish forces and mercenaries from Libya, according to Sada El-Balad news.
Earlier this month, German Foreign Minister Heiko Maas, and United Nations Secretary-General Antonio Guterres invited the participating states and regional organisations of the Berlin I Conference to the Second Berlin Conference on Libya, which will take place on 23 June. This will be the first time that Libya's transitional Government of National Unity (GNU), is represented at such an event.
"The conference is an expression of the continued international support for the stabilisation of Libya," the German Foreign Ministry added.
In January 2020, the first Berlin Conference on Libya, gathered leaders of 11 countries, as well as the UN, at the invitation of German Chancellor Angela Merkel. They agreed to unify the country's institutions, stop foreign interference, and respect the arms embargo imposed on Libya, as well as implement the ceasefire.