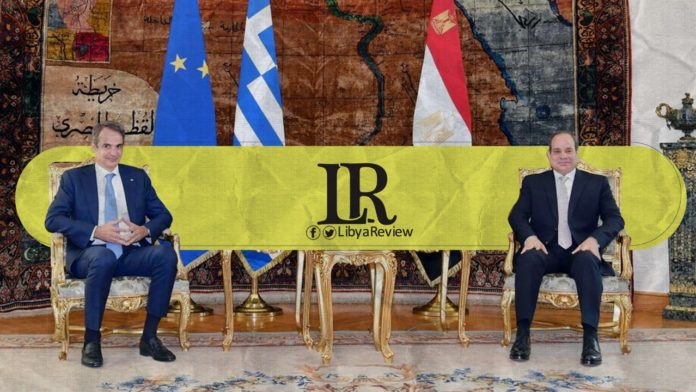 On Monday, Greek Prime Minister, Kyriakos Mitsotakis affirmed that Greece and Egypt have a solid agreement on the need to bring peace to Libya and remove all foreign forces and mercenaries from the country.
During a joint press conference with Egyptian President, Abdel-Fatah El-Sisi, in Cairo, Mitsotakis also stressed the importance of dismantling militias in Libya.
He added, "Egypt shares our deep annoyance for the non-participation of Greece in the Berlin II Conference," which is set to be held on 23 June.
In turn, El-Sisi stated that there is a strong consensus with Greece to support the holding of the Libyan elections at the end of this year, as scheduled.
He also reiterated Egypt's firm position on the eastern Mediterranean issue, based on all state commitments and respect for international laws and UN conventions. Especially the principles of non-interference, and respect for the sovereignty and territorial waters of other states
The Egyptian President expressed his solidarity with Greece regarding any attempts to violate its sovereignty, adding, "In this context, we agreed to enhance tripartite cooperation between Egypt, Cyprus and Greece and to continue political coordination and technical cooperation."