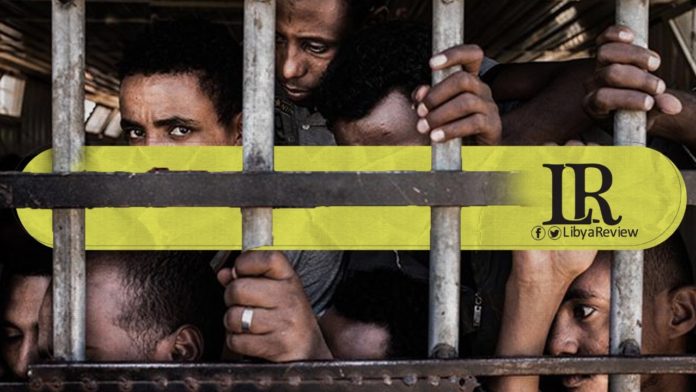 On Monday, the European Union reiterated its commitment to cooperate with the new Libyan authorities in order to find alternatives to notorious migrant detention centers in Tripoli. It called for the immediate closure of all centers.
In a statement, the EU said that no one should be returned to Libya after being rescued at sea, given that under international maritime law, rescued individuals should be disembarked at a place of safety.
This comes in response to international reports condemning the continued torture and sexual abuse being suffered by migrants, in these detention centers.
It added that they would welcome any action that would move in the direction of closing the notorious shelters "as long as it respects the rights of migrants and refugees."
"According to International Maritime Law, people rescued at sea must be brought to a port of safety. Libya is not considered a safe port due to the absence of a chain of protection post disembarkation, arbitrary detention, and the widespread human rights violations against migrants in the country, documented by the UN," said the International Organization for Migration (IOM) spokesperson, Safa Msehli.
"We seek to evacuate refugees and migrants from the detention centers, and enable them to find safety outside of Libya," she added.
2021 is already breaking tragic records, as the Libyan Coast Guard has returned more than 13,000 people to Libya this year. This has already surpassed the number of people intercepted or rescued in 2020, hundreds of others have perished at sea.
Migrants and refugees who are disembarked in Libya often find themselves in appalling conditions, and at risk of exposure to abuse and extortion. Others simply disappear, raising very real fears that they may have been abducted into human trafficking networks.
Notably, the IOM and UNHCR have also called for an end to arbitrary detention in Libya, through the establishment of a judicial review process, and advocated for alternatives to detention starting with the immediate release of the most vulnerable individuals.