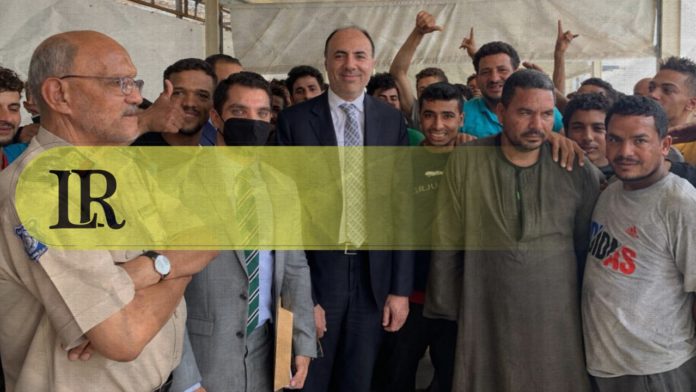 Ambassador Mohamed Tharwat Selim, the Head of Egypt's diplomatic mission in Libya, announced that 90 Egyptians who had been detained in one of Tripoli's illegal migration center since 18 June have been released.
The 90 migrants were freed as a result of coordination between the Embassy, which reopened in May, and Libyan authorities, according to Selim. The Ambassador praised Libya's Interior Minister, Khaled Mazen, and other officials in this regard.
A total of 12,794 illegal migrants, including women and children, have been rescued in 2021, while 190 have reportedly died and 487 went missing off the Libyan coast on the central Mediterranean route, according to the International Organisation for Migration (IOM).
Libya has been suffering insecurity and chaos since the fall of the late leader Muammar Gaddafi in 2011. This has made the North African country the preferred point of departure for illegal migrants who want to cross the Mediterranean Sea to European shores.
Rescued migrants often end up inside overcrowded reception centers across Libya, despite repeated international calls to close those centers.