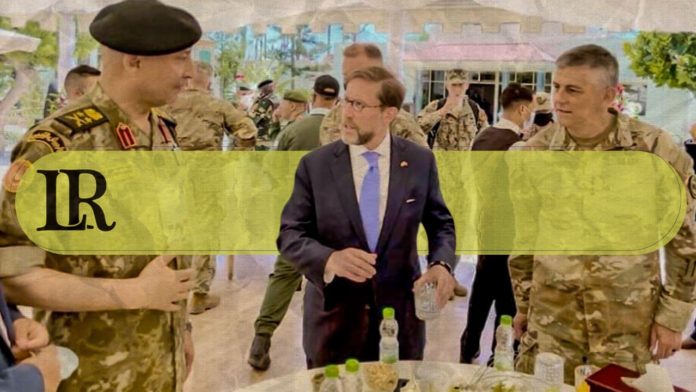 The Commander of US Africa Command, Stephen Townsend met with representatives of Libya's Government of National Unity (GNU), and the Chief of Staff of the Libyan Army, General Mohamad Al-Haddad at the closing ceremony of 'Exercise African Lion 21'.
This came during Townsend's visit to Morocco to attend the closing ceremony, and to meet with several African defense leaders.
Townsend and Al-Haddad discussed the need for foreign forces to withdraw from Libya immediately, and the ongoing efforts to unify Libyan military institutions. As well as opportunities for greater military cooperation with the United States.
During the visit, Townsend also met with other US military leaders who were on the ground for the exercise, including Gen. Daniel Hokanson, Chief of the US National Guard Bureau. A number of National Guard troops from Utah, Wyoming, and D.C. took part in the exercise.
"The 17th iteration of Exercise African Lion 2021 has just wrapped up, and it has been a great success at all levels, by having fulfilled all its objectives. I am confident that this exercise will succeed in promoting the values of peace and solidarity among the nations, and is an essential milestone in the path towards peace and solidarity in the region, and in Africa," it was reported.