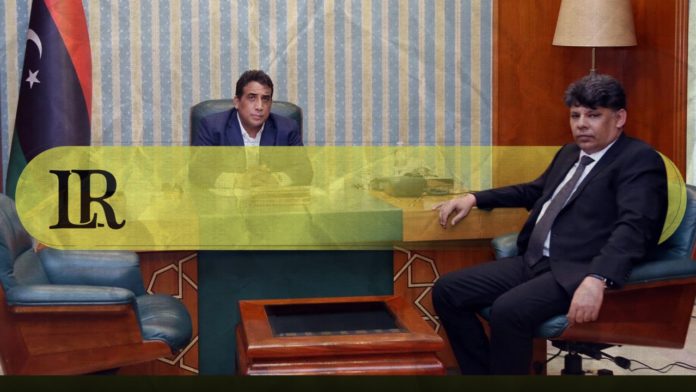 On Monday, President of the Libyan Presidential Council, Mohamed Al-Mnifi met with Attorney General, Al-Siddiq Al-Sour, to discuss expediting the release of forcibly imprisoned individuals, who do not have any pending cases. They also discussed the referral of all open cases to the judiciary as soon as possible.
Al-Mnifi and Al-Sour discussed ways to support the response to national and international human rights standards in prisons, and reform and rehabilitation institutions. He stressed the need to support the judiciary and work to solve all outstanding issues, according to Al-Mnifi's media office.
Last March, Minister of Justice of the Government of National Unity (GNU), Halima Ibrahim ordered the formation of a committee, with international participation to work on releasing detainees in non-regular prisons. Human Rights Watch (HRW) has recently called on the authorities to take precautions to limit the spread of COVID-19 in overcrowded detention facilities, and shelters for displaced people. It added that the Libyan authorities must release all those found to be arbitrarily detained.
Notably, Libya has been plagued by a state of insecurity and chaos since the fall of its leader Muammar Gaddafi in 2011. This has made it the preferred point of departure for illegal migrants who want to cross the Mediterranean Sea to European shores.
Rescued migrants end up in overcrowded reception centers across Libya, amid repeated international calls to close them.