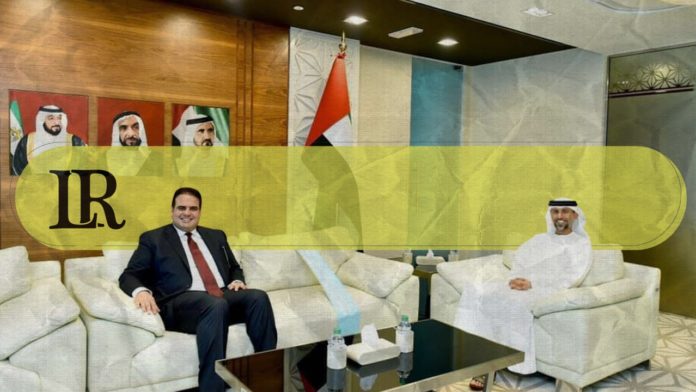 Libyan Undersecretary of the Ministry of Oil and Gas, Rifaat Al-Abbar, met with the UAE Minister of Energy and Infrastructure, Suhail Al-Mazrouei, where they discussed ways to strengthen trade relations, and joint cooperation.
Al-Abbar stressed that Libya has a real desire to cooperate with the UAE in developing its oil industry and development projects, in order to attract investments to the country.
"The Prime Minister of the Government of National Unity (GNU), Abdel-Hamid Dbaiba is determined to create joint trade relations with the UAE, to encourage investment, create growth and development, and modernise the infrastructure of the oil sector in Libya," the National Oil Corporation (NOC) said in a statement on Tuesday.
Al-Abbar explained that the NOC's Chairman, Mustafa Sanalla, and an accompanying delegation will visit the UAE to hold a meeting with Al-Mazrouei and Emirati companies to discuss joint cooperation.
Al-Mazrouei welcomed the cooperation with the NOC, praising its efforts to achieve a qualitative leap and build strategic partnerships and joint investment opportunities.
"We look forward to cooperating and contributing to the maintenance of infrastructure in the Libyan oil sector, achieving mutual benefits and strengthening economic cooperation ties between the two brotherly countries," the UAE minister.