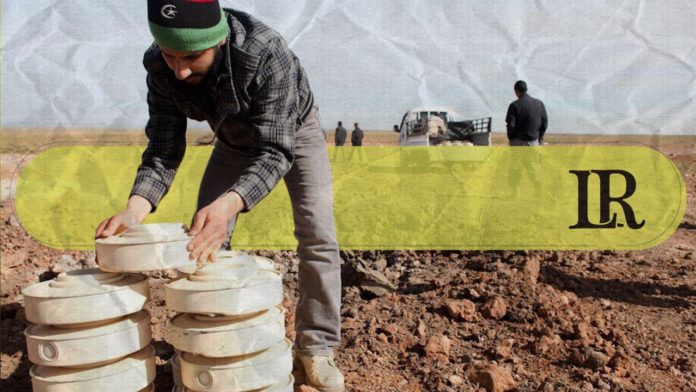 A total of 99 people died in mine explosions in Libya, and 147 others were injured during the period from April 2020 to May 2021, the European Union Mission in Libya announced on Monday, citing the Libyan Centre for Mine Action and Remnants of War.
In a statement, the EU mission stated that these landmines and remnants of war pose a real threat to the country, as civilians are the primary victims.
The mission said that the EU supports several mine action projects in Libya that promote the safe return of civilians, who were displaced from their homes. It pointed out that there remains a large number of landmines and explosive remnants in southern Tripoli.
Some of the ordnance dates to Libya's 2011 civil war, which led to the ouster and killing of longtime leader Moammar Gaddafi. This left massive stores of weapons in the hands of numerous militias.
The UN Support Mission in Libya (UNSMIL) recently condemned the use of improvised explosive devices against civilians in southern Tripoli, calling on all individuals to stay away from areas that have yet to be declared safe to enter.