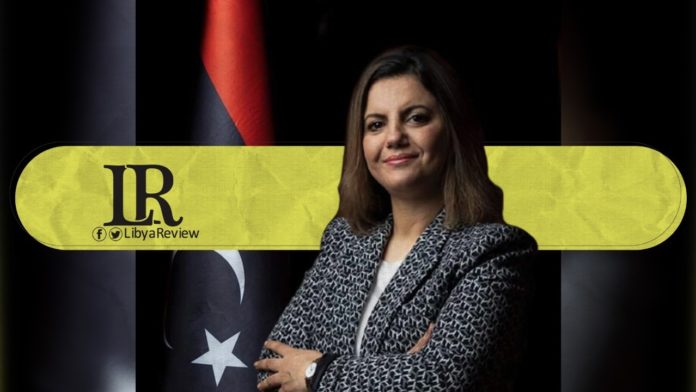 On Tuesday, Libyan Foreign Minister, Najla Al-Mangoush announced that she would present her Libya Stability Initiative at the Berlin II Conference on 23 June.
In a speech on the occasion of the 100th day since assuming the position of Foreign Minister, she addressed the Libyan people. The minister said that the initiative will focus on creating executive mechanisms to resolve security and economic problems, unify the army, activate the ceasefire agreement, and set a timetable for the withdrawal of all foreign forces and mercenaries from the country.
"The initiative will also propose the establishment of an international working group chaired by Libya. This group would convene periodically at the level of foreign ministers," she said.
The initiative aims to support and enhance the Libyan vision for resolving the crisis, including the consolidation of national sovereignty, and the offering of assistance to the Libyan authorities in implementing their political, security, economic, and financial plans.
In her speech, Al-Mangoush said that the government aims to achieve all the outcomes of the Libyan Political Dialogue Forum (LPDF), especially holding the December elections, national reconciliation, and the unification of state institutions.
The FM also stressed that the initiative will be led by Libyans, in cooperation with the participating countries that support the country's stability.
She explained that the first Berlin Conference, which was held on January 2020, "had greatly contributed to the ceasefire, and pushed the political process in the country forward."