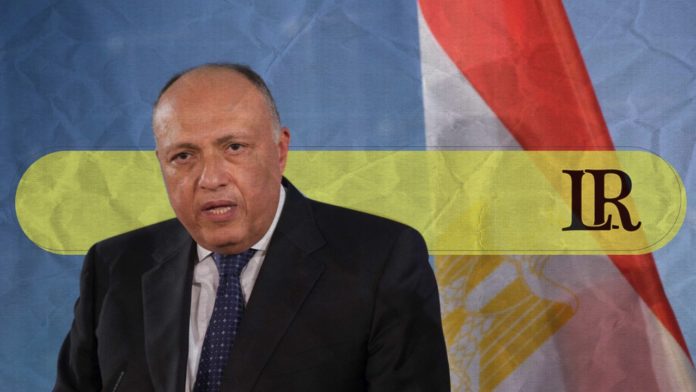 On Tuesday, Egyptian Foreign Minister, Sameh Shoukry travelled to Germany to take part in the Second Berlin Conference on Libya, which is scheduled to be held on Wednesday.
In a statement, Egyptian Foreign Ministry Spokesman, Ahmed Hafez, said that Shoukry will reiterate Egypt's firm position on the need to protect Libya's sovereignty, independence, and territorial integrity. In addition to supporting the aspirations of the Libyan people to have a better future.
Shoukry will also confirm his support for all efforts aimed at advancing the comprehensive political process led by the Libyans, to end the decade-long conflict, ensure the withdrawal of all foreign forces and mercenaries, and disarm all armed groups.
On Sunday, Shoukry met with his Libyan counterpart, Najla Al-Mangoush and discussed the need to prioritise the withdrawal of foreign forces and mercenaries stationed in Libya, during the Conference.
During a joint press conference in Cairo, Al-Mangoush stressed that ending foreign interferences and removing foreign forces and mercenaries was the only way to support Libya's stability and peace. Shoukry added that the Conference was an opportunity for the international community to commit to the welfare and sovereignty of the Libyan people.
They stressed the necessity of restoring the unity of the country, and implementing all the stages of the roadmap agreed upon by the Libyan Political Dialogue Forum (LPDF). The Egyptian FM also
expressed Egypt's readiness to help the Libyans implement the 'Libya Stability Initiative' which is to be presented by Al-Mangoush in Berlin.