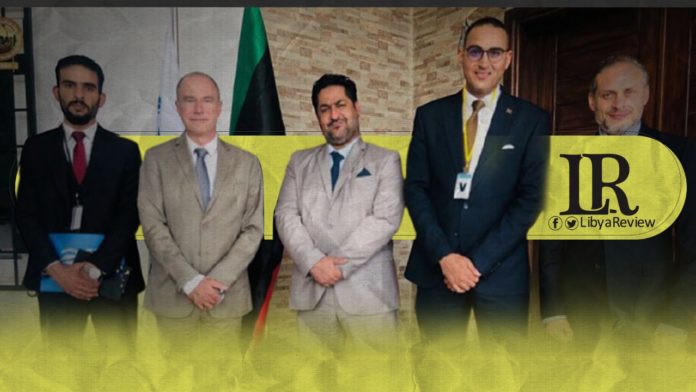 Saeed Imgheib, a member of the Libyan Parliament, stressed the need to reconcile Libya's sovereignty and respect of human rights in dealing with the refugees crisis.
This came during a meeting with Jean-Paul Cavalieri, Chief of Mission of the UN High Commissioner for Refugees (UNHCR) in Libya. Imgheib stressed the need to "create sustainable development in the border areas, and enhance the capacities of the security authorities working in the humanitarian field."
Cavalieri expressed UNHCR's readiness to develop cooperation with the Libyan authorities in this field, stressing the importance of providing proper assistance and support to displaced people, refugees, and asylum-seekers in the North African country.
During the meeting, they discussed the harsh conditions faced by migrants in the city of Al-Kufra, and the need to provide them with basic needs.
An estimated 1.3 million people are in need of humanitarian assistance in Libya. Hundreds of thousands of people across the country live in unsafe conditions with little or no access to health care, essential medicines, food, safe drinking water, shelter, or education.