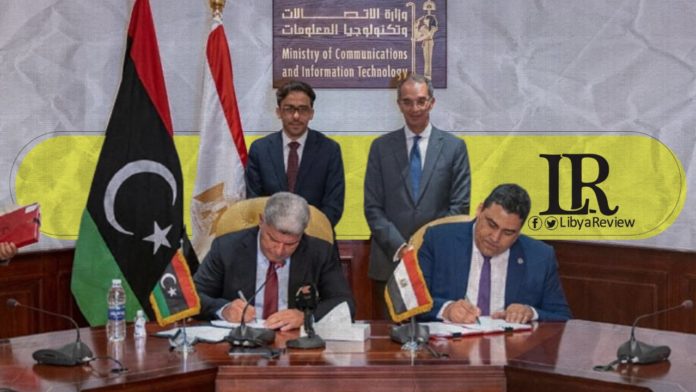 Libya and Egypt have agreed to establish smart cities in Benghazi and Tripoli in 2021, said Faisal Qarqab, the Chairman of the Libyan Post Telecommunications and Information Technology Company (LPTIC).
Qarqab and a high-level delegation of leaders from Libya's information and communications technology (ICT) sector met with the Egyptian Minister of Communications and Information Technology, Amr Talaat, this week for discussions on enhancing cooperation.
During the meeting, the two sides discussed boosting joint cooperation between Egypt and Libya in communications, information technology, and postal services.
This comes in light of the Memoranda of Understanding (MoUs) signed between the two countries during Egypt's Prime Minister, Mostafa Madbouly's visit to Tripoli in April.
Moreover, LPTIC and Telecom Egypt signed contracts in ICT including "training and capacity development, in addition to an agreement in the field of interconnection between the two countries, and the provision of international Egyptian and Libyan submarine cables."
"It was agreed to establish a Libyan-Egyptian company to be concerned with setting the necessary initiatives for digital transformation in Libya, and laying the foundations for Libyan-Egyptian investment programs in the field of technology industry and localisation," the Libyan official concluded.