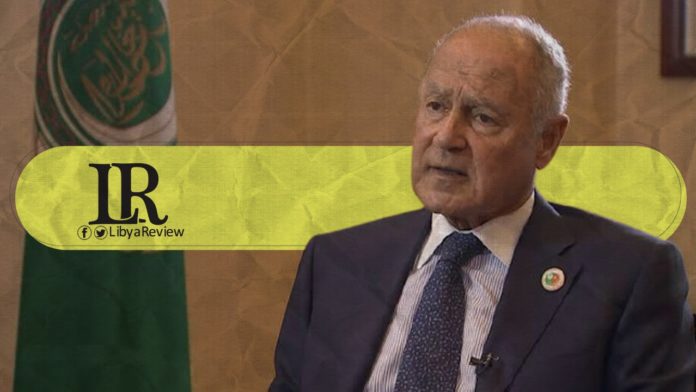 The Secretary-General of the Arab League, Ahmed Aboul Gheit, said that foreign forces and mercenaries must be removed immediately from Libya. He stressed that the removal of foreign forces and mercenaries is a fundamental pillar of the ceasefire agreement.
In his speech during the launch of the Berlin II Conference on Libya, the Secretary-General clarified that the failure to start the process of removing foreign forces and mercenaries from Libya was based on the agreement of the 5+5 Commission (JMC).
"It was hoped that the process of withdrawing the foreign military presence from Libya would end within three months, but that did not happen, and this process has not even started today. This represents a clear gap in the Libyan track, which must be paid attention to and work to overcome," Aboul Gheit said.
He added that the decision issued last March by the Arab League, expressing the collective will of Arab states, clearly indicated the removal of foreign forces was the way to "enable the new executive authority to accomplish the constitutional dues on the agreed dates." He also stressed that the Arab League considers this a necessity to bring about a sustainable and comprehensive peace in Libya.