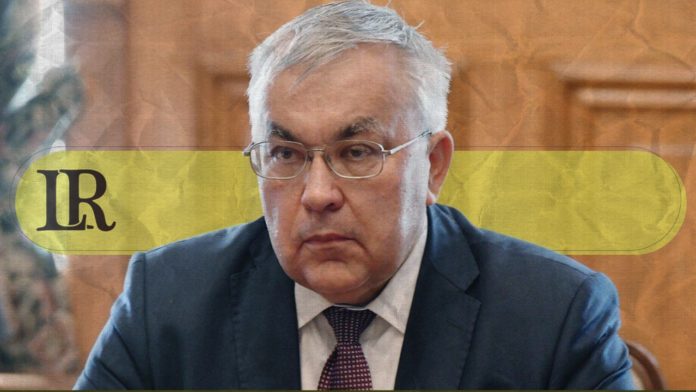 On Wednesday, Russia's Deputy Foreign Minister, Sergey Vershinin, said that the situation in Libya is moving in the right direction, and there is a real chance to achieve stability. "We believe that the situation is moving in the right direction by and large," he said to reporters after the Second Berlin Conference on Libya, adding "all decisions that are being made by the international community, including the UN Security Council, and by the Libyans themselves contribute to this."
"The armed presence in Libya must be scaled down, and this must be done in a well-considered way," Vershinin stressed. "We believe that the situation is relatively stable, both in the eastern and western parts of the country," he added. As well as emphasising the importance of Libya's elections set for 24 December 2021.
Germany and the United Nations brought together 17 countries to Berlin. Libya's transitional leadership was joined by foreign ministers from Egypt, Turkey, Tunisia, Algeria, France and Italy, the US, and senior officials from Russia, the United Arab Emirates, and others.
The meeting followed up on a January 2020 conference where leaders agreed to respect an arms embargo, and to push the country's warring parties to agree to a full ceasefire.
Participants welcomed the progress achieved since the process was launched, pointing to the October ceasefire agreement which included a demand that all foreign fighters and mercenaries leave Libya within 90 days. This led to a deal on the holding of elections in December, and a transitional government later took office in February.
Libyan Foreign Minister, Najla Al-Mangoush said the government came "with a vision of how best to re-establish stability in our country, and pave the way for free, inclusive, and safe elections on 24 December."
Wednesday's conference saw powers involved in Libya recommit to refraining from interfering in the country's internal affairs, and that foreign forces and mercenaries need to be withdrawn "without delay" _ something on which there has been little progress.