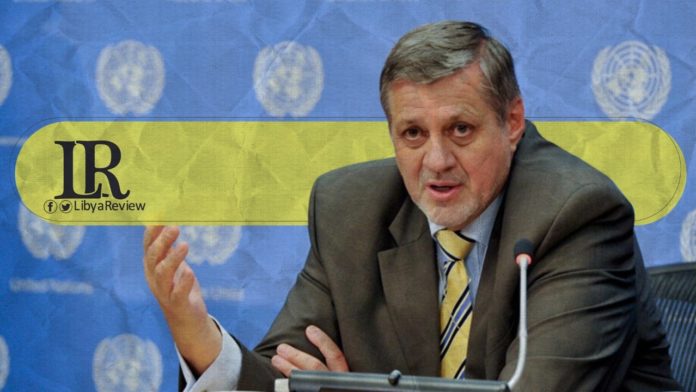 The Head of the United Nations Support Mission in Libya (UNSMIL), Jan Kubis, welcomed the Conclusions of the Berlin II Conference, UNSMIL said in a statement on Thursday.
Kubis reiterated the Secretary-General's call "to put an end to all foreign interference, including the full withdrawal of all foreign forces and mercenaries from Libya."
Moreover, the Special Envoy also called for holding national elections on 24 December 2021, as scheduled. As well as the full implementation of the ceasefire agreement, which he described as imperative for the stability of Libya.
Kubis urged the Libyan authorities to lead an inclusive, comprehensive, and rights-based national reconciliation, and transitional justice process.
"The United Nations is fully committed to facilitating the Libyan-led and Libyan-owned processes in support of the ceasefire agreement, national reconciliation, transitional justice, and the holding of elections on 24 December," Kubis said.
He also praised the collective efforts of all member states and regional and international organisations, in assisting the Libyan people in their quest for unity, peace, stability, and prosperity. He also welcomed the participation of Libya as a member of the Berlin Conference, represented by Prime Minister, Abdel-Hamid Dbaiba.
"This Conference represents an important opportunity to renew the international community's commitment to Libya's independence, sovereignty, and territorial integrity," Special Envoy Kubis noted.