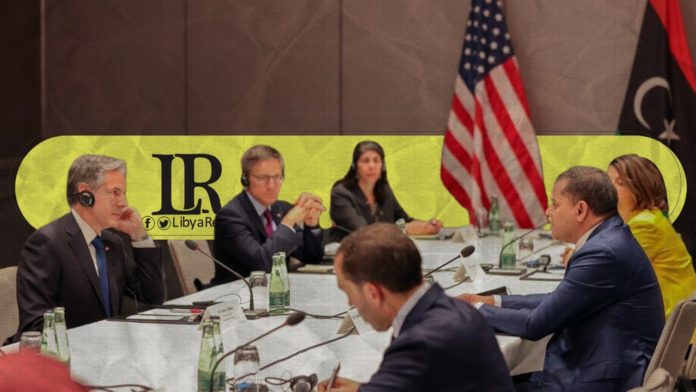 On Thursday, the Prime Minister of Libya's Government of National Unity (GNU), Abdel-Hamid Dbaiba, met with the US Secretary of State, Antony Blinken in Berlin, on the sidelines of the Second International Conference on Libya.
Dbaiba outlined his government's efforts to prepare for the national elections in December, reunite institutions, as well as ensure a fair distribution of resources and begin a long-term reconciliation process.
The Prime Minister stressed the importance of removing all "illegal" foreign mercenaries and armed groups from Libya, as part of a comprehensive security plan
He welcomed the constructive participation of the United States, stating that "Libya can start a new phase to become a stable and secure democratic success story, by cooperating with the United States immediately."
Secretary Blinken tweeted that the US is committed to supporting the Libyan people as they work towards holding national elections in December 2021.
The US Department of State said in a statement that Secretary Blinken and Dbaiba discussed the need for timely preparations for the 24 December elections.
"The US Secretary and Libyan Interim Prime Minister also emphasized the importance of full implementation of the October 23, 2020 ceasefire agreement, including the immediate withdrawal of all foreign forces and mercenaries from Libya," the Department of State added.
"Blinken reiterated the U.S. commitment to increasing diplomatic support for progress in Libya," the statement concluded.