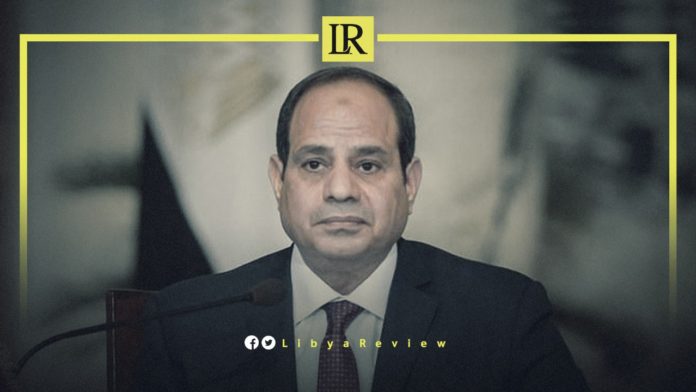 On Sunday, Egypt's President Abdul Fatah El-Sisi said that the country is endeavoring to reach a political settlement in Libya based on the outcomes of the Berlin Conference II, the Cairo Declaration and the resolutions of the United Nations Security Council (UNSC).
This came in a speech delivered by El-Sisi during the Egyptian-Iraqi-Jordanian tripartite summit held in the Iraqi capital, Baghdad.
El-Sisi stated that, "We assert the difficulty of achieving the desired stability without ending all foreign interference in Libya, and pulling out foreign forces and mercenaries, with the need to continue to respect the ceasefire, leading to the Libyan elections next December."
He affirmed that the efforts exerted for national unity in Libya are a key pillar for its stability, renewing Egypt's support for carrying out the Libyan elections.
Egypt has been pushing for a political settlement in Libya for years, calling for a ceasefire, a complete disarmament of militias, an end to foreign intervention in the country, as well as a fair distribution of wealth between various regions in the country.
A new Libyan unified interim executive authority was selected in February with the assistance of a United Nations-mediated process that brought together various delegates from Libya's warring factions.
It is comprised of four leaders who are tasked with bringing the oil-rich country through to national elections in December, with Mohamed Mnifi chosen to head a three-man Presidency Council and Abdelhamid Mohammed Dbaiba as Interim Prime Minister.
In March Libya's Parliament voted to back the Government of National Unity (GNU), proposed by Dbaiba, in an attempt to end the chaos that beset the North African country after the NATO-backed uprising that ousted long-time leader Moammar Gaddafi in 2011.