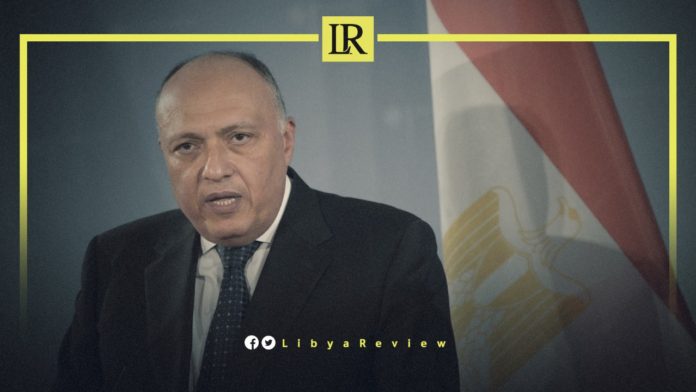 On Sunday, Egyptian Foreign Minister, Sameh Shoukry, said that the outcomes of the Berlin Conference II stressed the need for foreign forces and mercenaries to leave Libya, holding the upcoming elections as scheduled, and maintaining the ceasefire agreement in the war-torn country.
In televised statements, Shoukry called on the Libyan interim Government of National Unity (GNU), to set executive mechanisms for the withdrawal of foreign troops and mercenaries from the country.
"We will continue to support Libya and its people to restore their sovereignty, stability, and territorial integrity," Shoukry noted.
He also stressed his country's support for efforts to push forward the comprehensive political process by Libya's leadership, and the withdrawal of mercenaries and disarmament of armed groups.
The Egyptian top diplomat called for mobilizing efforts to hold the Libyan general elections on December 24th, 2021.
Since the outbreak of the Libyan crisis nine years ago, Egypt has consistently advocated for a comprehensive approach to end the Libyan crisis by dealing with all of its political, economic, and social dimensions and not being limited to the security dimension.
Egypt continues to work for peace and calls for the settlement of all crises through political tracks that meet the aspirations of the people and respect the rules of international legitimacy. However, this does not mean surrendering and negotiating with enemy forces, terrorist militias and mercenaries who threaten regional and international peace and security.