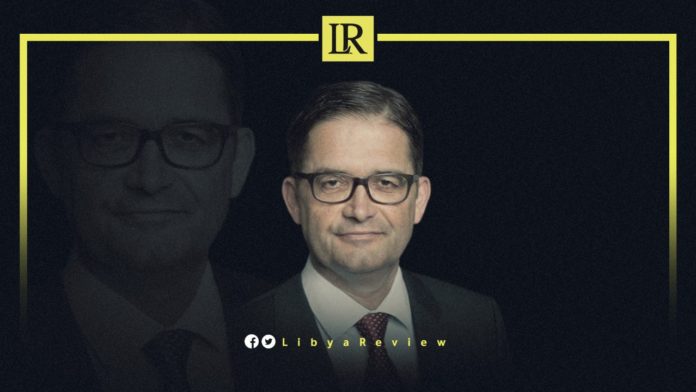 On Monday, German Ambassador to Libya, Oliver Owcza encouraged members of the Libyan Political Dialogue Forum (LPDF) to hold discussions, and agree on compromises for the December elections.
"From Tunis to Geneva again: We're encouraged to hear the LPDF's Advisory Committee preparing an electoral compromise formula," Owcza said in a tweet, adding, "we encourage all LPDF members to discuss – and decide – in a spirit of effective compromise to ensure holding of elections in December!. "
He also re-published the LPDF's Advisory Committee statement, in which it announced the conclusion of the three-day meeting, convened by the United Nations Support Mission in Libya (UNSMIL) at the request of LPDF members, in Tunis.
UNSMIL and members of the Advisory Committee commended the work of the Legal Committee, in developing a draft constitutional basis for the holding of national parliamentary and presidential elections on 24 December 2021.
During the meeting, the Committee reviewed various proposals submitted by the LPDF on the constitutional basis, which is necessary to hold the elections. This is stipulated by the LPDF roadmap, and called for by the Conclusions of the Second Berlin Conference, as well as by Security Council resolution 2570 (2021).
The Committee achieved a consensus on many of the outstanding issues, and will submit its recommendations to the LPDF for its consideration at its upcoming meeting on 28 June, in Switzerland.