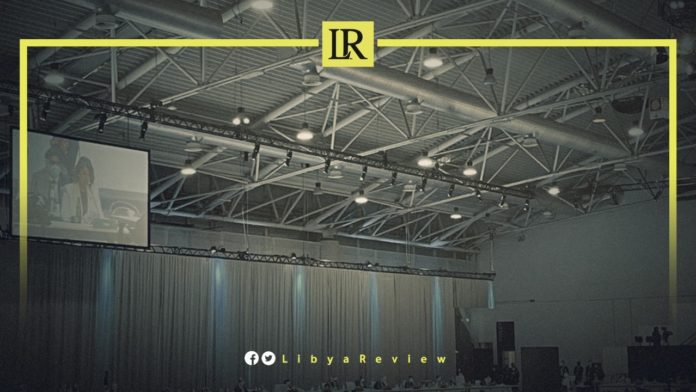 Libya's Minister of Foreign Affairs, Najla Al-Mangoush, took part in the ministerial meeting of the Global Coalition to Defeat ISIS, which took place in Rome, on Monday. The meeting was headed by Italian Foreign Minister, Luigi Di Maio their American counterpart, Antony Blinken, and representatives of 83 other members.
In her speech, Al-Mangoush stressed that this meeting confirms the determination "to do our duty to protect our homelands from an extremist organization that destroyed cities and villages, plundered homes, and killed innocents."
She reviewed the difficult and decisive stages that Libya went through due to ISIS during the previous years. As well as security and military efforts undertaken in different cities, until it was eliminated in the city of Sirte.
She pointed out that Libya is one of the countries that had a prominent role in curbing the role of ISIS in the region, "the Libyans faced several battles in the west, east and south, which cost the Libyan people lives, property, gear, etc."
Al-Mangoush explained that this terrorist organization's reliance on weak security coordination between countries, "makes us seek to intensify cooperation to bridge security gaps by cutting off its sources of funding, supporting security agencies and border guards, exchanging information and joint cooperation in preventing illegal immigration flows, and providing all that is necessary to eliminate ISIS as much as possible."
The FM also noted the positive developments taking place in Libya today will enhance Libya's stability, and the stability of neighbouring countries. She added that the new executive authority is responsible for preparing the way for presidential and legislative elections, set to be held on 24 December 2021.
She praised the international efforts to support Libya, through the implementation of the outcomes of the Berlin I conference, with its three political, economic, and military tracks, and Berlin II by stressing the importance of Libya's political, security, military, and economic stability, and the exit of foreign forces and mercenaries from the country.
Al-Mangoush noted that Libya's stability will contribute to stopping illegal immigration flows, that have been exploited by extremist organizations to transport their fighters across the porous border.
She expressed her hope that Libya would be an "oasis of peace and security, with no place for extremism and terrorism, and to contribute through the coalition to rejecting violence, hatred and extremism, enhancing the stability of the region, and fighting terrorism in all its forms."
At the conclusion of her speech, Al-Mangoush reiterated the government's full commitment to international humanitarian law, international human rights law, and measures to protect civilians and children, end violence, and improve conditions.
She expressed Libya's aspiration to unify efforts aimed at combating extremist thought and terrorism, to work on educating societies about the dangers of the organization, and to reject the discourse of violence, extremism, and hatred.