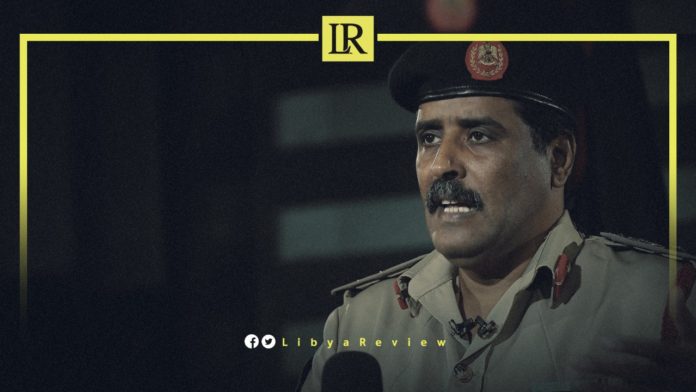 On Monday, Spokesman for the Libyan National Army (LNA), Major General Ahmed Al-Mismari, denied an attack took place on the Al-Wigh military airport in the south of the country.
"Malicious social media pages reported false news of an attack on Al-Wigh Military Airport. This is completely false and baseless news," Al-Mismari said.
He pointed out that Brigadier General Mohamed Al-Khazmi, Commander of the Southern Operations Force, confirmed that all southern borders and airports are under the control and protection of the LNA.
Al-Khazmi added – according to Major General Al-Mismari's statement – that the purpose of these rumours is to disrupt the security process to secure the southern region.
He stressed that "the security operation continues with instructions and follow-ups from the Commander-in-Chief, Field Marshal Khalifa Haftar, and the specialized military operations rooms."