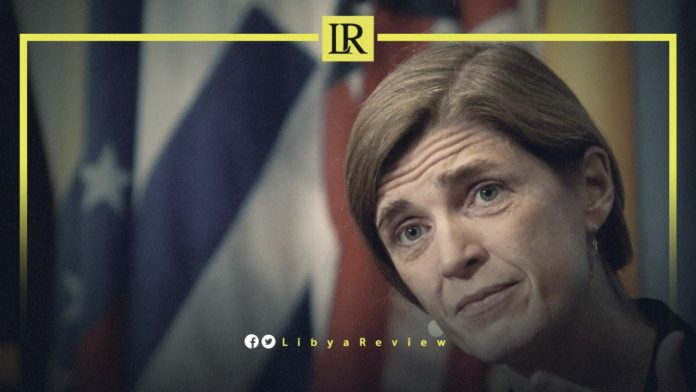 Head of the US Agency for International Development (USAID), Samantha Power, discussed with the US Ambassador to Libya, Richard Norland ways to support the Libyan people in the elections scheduled for 24 December 2021.
Ms. Power posted a photo of her meeting with Ambassador Norland, on Tuesday, commenting, "I had a valuable and wide-ranging discussion yesterday with US envoy to Libya Richard Norland about USAID's support for the Libyan people."
The two senior American officials affirmed their commitment to ensuring that the voices of the Libyan people are heard in the "critical" national elections in December.
Meanwhile, Head of the United Nations Support Mission in Libya (UNSMIL), Jan Kubis, and international partners urged members of the Libyan Political Dialogue Forum (LPDF), to approve the constitutional basis for the elections scheduled for the end of this year, as stipulated in the roadmap.
The international partners "reiterated" their support for the holding of elections and the full implementation of the ceasefire agreement, including the opening of the Coastal Road. They also called for the withdrawal of foreign fighters and mercenaries without any delay in accordance with UN Security Council resolutions 2570, and 2571 of 2021.