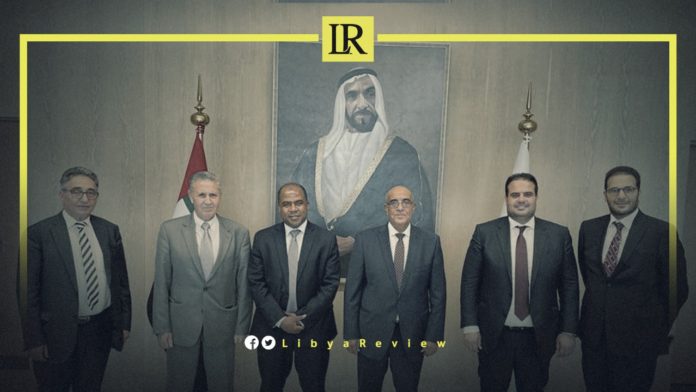 The Undersecretary of the Ministry of Oil and Gas, Refaat Mohammed Alabbar, and his accompanying delegation, met with the directors of two Emirati energy companies ADNOC, and Mubadala. They discussed joint cooperation in the oil sector, and the development of oil facilities.
The meeting also included a discussion on the goals of the Government of National Unity (GNU), with regard to developing the oil and gas sector. They also discussed benefiting from the use of modern technologies that would contribute to raising production rates, and increasing cooperation and investment, "in order to serve the desired goals for optimal utilization of the country's natural resources," according to the ministry's media office.
Held in the UAE, the meeting was attended by a member of the Board of Directors of the National Oil Corporation (NOC), Chairman of the Management Committee of the Al-Waha Oil Company, Director of Murzuk Oil Company, Director General of International Marketing of the NOC, and Director of Maintenance and Projects Department at the NOC.
On Sunday, the Fezzan Rage Movement threatened to close all southern oil fields, if the country's executive authority did not respond to its political and economic demands and improve the region's living standards.
Member of the Movement, Bashir Al-Sheikh, told Al-Arabiya that the work on the new Ron oil field, which is still under construction, will be suspended.
Al-Sheikh threatened the closure of the mega oil fields of Al-Sharara, and El-Feel if the authority continues to ignore and marginalize the demands and rights of the southern region.