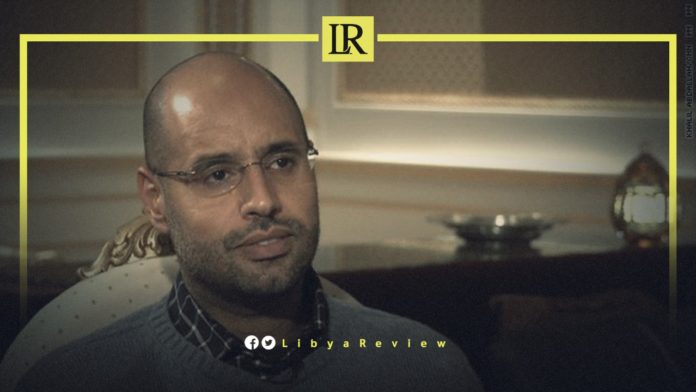 Libya's Sayan Tribe has shown support for the election for Saif Al-Islam Gaddafi, son of late leader Muammar Gaddafi, as new president for the north-African country.
They called on the United Nations to "respect the will of the Libyan people in choosing Saif Al-Islam through direct elections without external interference, which aims to continue the Libyan crisis."
The Sayan Tribe said in a statement, on Wednesday, that it rejects the attempts of the "Muslims Brotherhood and some influential people in the LPDF," to establish a Libyan political system that "suits them only, so that they continue to rule the country."
"The popular masses in Libya affirm their right to choose their leaders, represented by Saif Al-Islam, through direct voting," the statement noted.
They also demanded that Gaddafi's son have all the powers to administer the state, including the authority of the Supreme Commander of the Armed Forces, if he elected as president.
The Tribe accused "ideological parties that follow the orders of foreign countries, whose goal is to control the country."
Notably, Saif Al-Islam's lawyer, Khaled Al-Zaidi, said Gaddafi's son has the right to run for the presidential elections after the Supreme Court abolished his death sentence, and agreed to a retrial.
"The Supreme Court accepted the appeal in form and returned the verdict to the Court of Appeal," Al-Zaidi added. "This means that Saif Al-Islam is just an accused and there is no final court ruling against him," his lawyer explained.