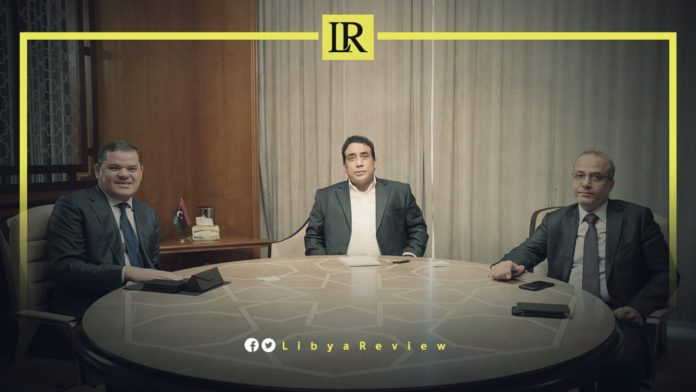 The Head of the Libyan Presidential Council, Mohamed Al-Mnifi, called for a detailed report on Libya's foreign investments.
During a meeting that included his deputy, Abdullah Al-Lafi, President of the Supreme Judicial Council, Mohamed Al-Hafi, and Prime Minister of the Government of National Unity (GNU), Abdel-Hamid Dbaiba, they reviewed Libya's outstanding economic issues in various international courts.
During the meeting, which was held in Tripoli, they discussed ways to strengthen and enhance Libya's judicial position in these cases, in order to preserve state funds and assets.
The meeting also discussed a number of legal issues, the most pressing of which is the fate of Libyan prisoners abroad, especially those imprisoned without trial, and those who remain in pre-trial detainment.
The Presidential Council instructed the government to communicate urgently with the competent authorities in the concerned countries, in order to address this issue without further delays.