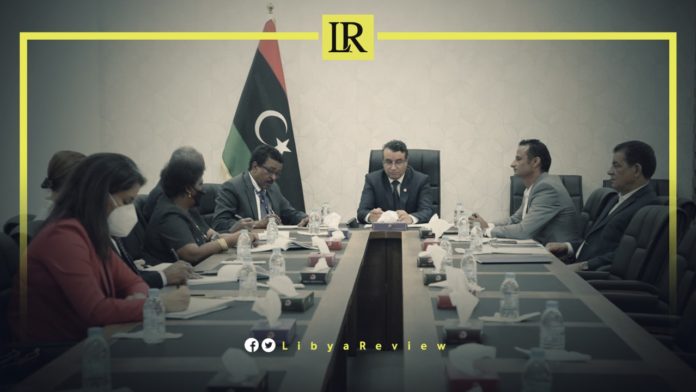 The Libyan Minister of State for Displaced Affairs and Human Rights, Ahmed Abu Khuzam met with the United Nations independent strategic review team, in Tripoli. They discussed mechanisms for strengthening the permanent ceasefire agreement, and consolidating the principle of transitional justice as a basis for which Libya's national institutions are to built.
The meeting also dealt with support for the humanitarian efforts of the United Nations to Internally Displaced Persons (IDP's) and vulnerable groups.
The Minister welcomed the interest of the independent strategic review team in assessing the role and efficiency of the United Nations sectors, and its mission in supporting the Libyan authorities. He stressed the need to develop their performance in line with national policies to ensure national reconciliation, and the advancement of basic services to citizens.
Last week, Abu Khuzam met with a number of IDP's from the city of Sirte residing in Misrata. The meeting discussed their living conditions, and the concerns they face internally, in addition to identifying human rights issues. He then issued a decision to form a committee to follow up on their affairs in coordination with the Office of the Minister, until their repatriation home.