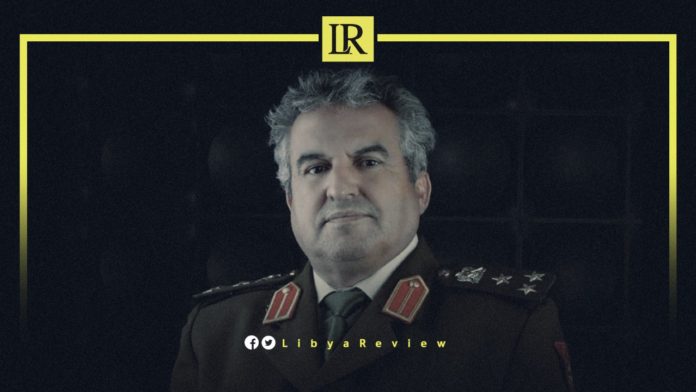 On Saturday, the Director of the Moral Guidance Department of the Libyan National Army (LNA), Major General Khaled Al-Mahjoub, said that the Libyan Political Dialogue Forum (LPDF) talks, which were concluded in Geneva on Friday, failed. The LPDF failed to reach a common ground for the elections, however this failure was "expected."
In press statements, Al-Mahjoub said the participants of the Geneva talks had fallen short of their national obligations, noting that the Libyan people will certainly feel let down as they still aspire to the opportunity to exercise their democratic rights in presidential and parliamentary elections.
He added that, "this disappointing end was expected in light of the fact that the meeting participants showed complete negligence of the Libyan people suffering, and only cared about their personal goals that serve specific parties who seek, by all means, to hinder the holding of the upcoming national elections in December 2021"
The military official added that, "the Libyan Army is fully aware of such tricky practices that seek to drag Libya to square one, confirming that the Libyan people know well who they will choose for the sake of Libya's interests."
Notably, the LNA's Commander-in-Chief, Field Marshal Khalifa Haftar, called for the need to hold the upcoming general elections in Libya on time.
"The Libyans should reunite in order to establish peace and build a unified state." He stressed the need to reach the 24th of December 2021 elections "without delay," he added.
"The armed forces are closely watching all movements and actions of outlaws and their desperate attempts to destabilize the country," Haftar said. "The LNA will strike with an iron fist anyone who seeks to undermine the safety of citizens," he noted.
He called on the government to take swift measures to provide adequate treatment to all who have been wounded, calling on the Libyan people to "demonstrate in the squares, streets to demand the exit of mercenaries and foreign forces."