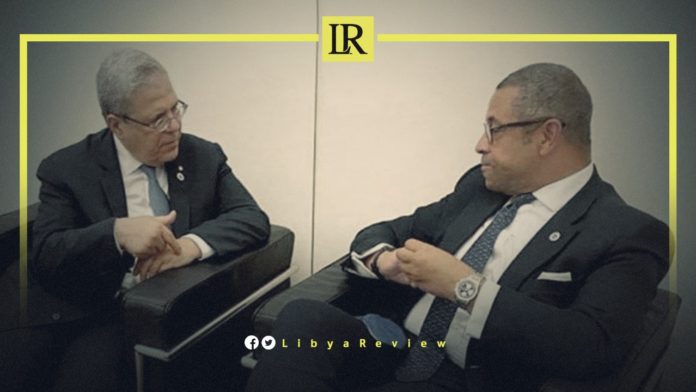 On Sunday, Tunisia's Foreign Minister, Othman Jerandi discussed the latest political developments in Libya with the British Minister of State for Middle East and North African Affairs, James Cleverly.
In a statement, the Tunisian Foreign Ministry said that the two reiterated the importance of following up on the implementation of the outcomes of the Berlin II Conference, and helping the Government of National Unity (GNU) to complete the political process and establish the pillars of stability in Libya.
They also stressed the need to ensure the complete disarmament of militias, and the exit of foreign fighters and mercenaries from Libya, in a way that preserves the country's security and stability.
The two officials also discussed the ceasefire that was introduced last year, the delivery of basic services for Libyans, and the ongoing progress with the December elections.
Cleverly confirmed that the elections represent a stepping stone towards 2022, for it to be a brighter year for Libya. He noted that the GNU must do serious work, with the support of the United Nations Support Mission in Libya (UNSMIL), and the international community.
The British minister stated that the government must ensure an enabling environment for safe, fair, and inclusive elections. This includes measures to enable women to participate fully, equitably, and meaningfully – as candidates and as voters.