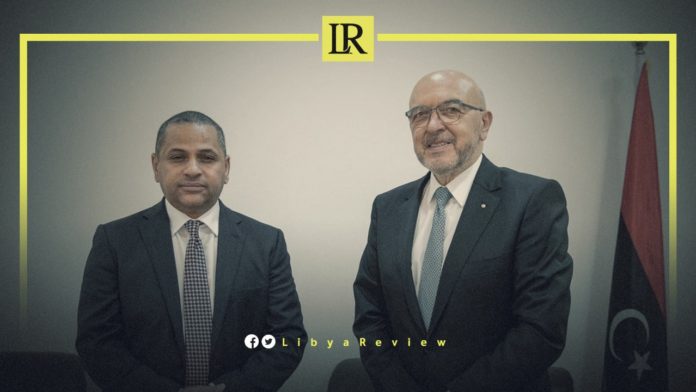 The Libyan Investment Authority (LIA) and Greece have signed a memorandum of understanding in the field of alternative energy, according to an official statement issued by the LIA on Sunday.
A high-level Greek diplomatic delegation headed by the Deputy Foreign Minister in charge of Economic Cooperation, Kostas Francoiannis, visited the LIA's headquarters in Tripoli.
The two parties discussed ways to enhance the partnership with Greek companies through the LIA. The visit is part of efforts to restore economic relations.
The LIA expressed its desire to study the investment opportunities available in Greece, and attract Greek companies to invest in Libya.
On Saturday, the European Union Mission to Libya said that a large number of member states have voiced their readiness to invest in Libya's renewable energy sector, especially solar power.
"Over the past decade, the EU has worked to generate more electric power from renewable sources, (wind, solar, and water) and in 2020, more energy is generated from renewable sources than from fossil fuels," it said in a statement.
In June, Italian energy giant ENI announced that it had discussed the construction of a solar power project in the Rebiana region near the Libyan-Sudanese border – about 1,000 km from Benghazi.