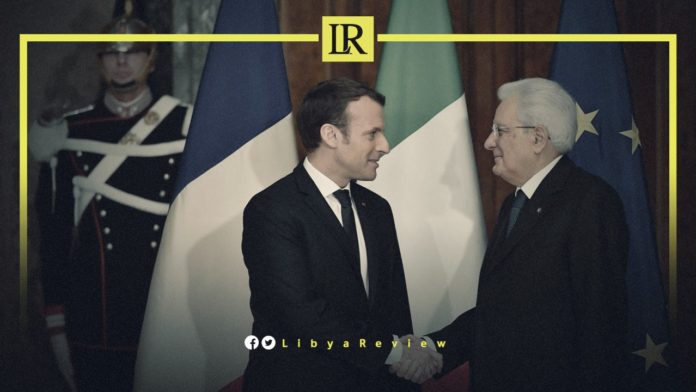 On Monday, French President Emmanuel Macron held a meeting with his Italian counterpart, Sergio Mattarella at the Elysee Palace to discuss several issues of common interest, especially concerning the situation in Libya.
During the meeting, Macron said, "there have been frictions on Libya that I think are part of the past," and Italy and France are now "working closely" and there are fruitful "results." He also called for enhancing bilateral cooperation in order to establish stability in Libya, and the Sahel region.
The Italian President said that in this effort, coordination with other partners is more necessary than ever, stressing that the Italian agreement with France was "solid," as recently confirmed by the joint visit to Libya by the French and German Foreign Ministers in March.
"In recent years, we have been at the forefront of promoting the Berlin process under the auspices of the UN. This commitment has begun to bear fruit, with the conclusion of the ceasefire, and leading to a new unified and transitional executive authority, in view of the elections that the Libyans have committed to organize for on December 24th," he noted.
Macron also said he was "very thankful" towards Italy for its contribution to the anti-terrorism force Takuba in the Sahel. "France welcomes a friend and a great personality." As well as adding that there was full "coordination on European solidarity" with Mattarella. "Last year, in particular, since the summer of 2020, we had together a strong will to build a shared European ambition."