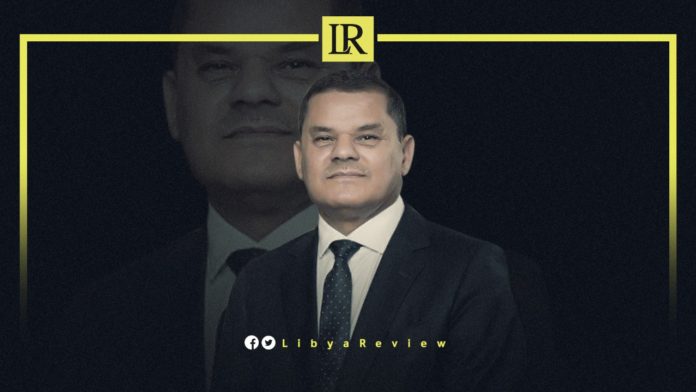 On Saturday, the Libyan Prime Minister of the Government of National Unity (GNU), Abdelhamid Al-Dbaiba held a telephone conversation with his Tunisian counterpart, Hichem Mechichi, to discuss the latest updates regarding the epidemiological situation in both countries.
In a statement, the Tunisian Cabinet's Media Office said that Dbaiba and Mechichi confirmed that the decision to close the land and air borders between the two countries was a preventive and temporary step that aims to save the lives of millions of citizens in light of the rapid rise in COVID-19 cases.
On his part, the Libyan Prime Minister stressed that Libya will spare no effort to support Tunisia in the fight against COVID-19, through the delivery of medical equipment to southern Tunisia.
"The decision to close the borders with Tunisia was imposed against the background of the health situation, signaling that it would be short-lived," he added.
During the talks, Mechichi emphasized the strength of the bilateral relationship between Libya and Tunisia. He voiced his hope to push these relations to the level of strategic partnership for the good and the interests of the two friendly peoples.
Notably, on Thursday Libya's new unity government announced it was closing its borders with Tunisia for a week and suspending classes at schools and universities for two weeks, as Libya grapples with a rise in COVID-19 infections.
The National Centre for Disease Control (NCDC) announced 1,710 new COVID-19 cases. The tally exceeded 200,000 of whom 180,000 recovered, while 3,200 died.
A Member of the Epidemiology Committee at the NCDC, Tarek Jibril, attributed the increase in cases to the outbreak of the COVID-19 Delta variant in neighboring countries.
The Government of National Unity (GNU) announced it was closing its border with Tunisia and stopping flights between the two countries for a week due to the rise in coronavirus cases in the neighboring country, a government spokesman said.
The decision came as a precautionary step to what the government described as the "worsening situation" in the "collapsed health system," as well as the increasing number of cases with the delta variant in Tunisia.