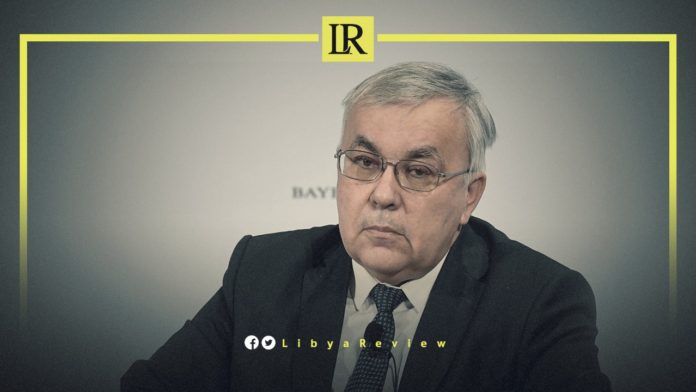 The Russian Deputy Foreign Minister, Sergey Vershinin, announced that Moscow is ready to discuss and coordinate steps on the Libyan file with Washington and other concerned parties.
In press statements to Russia Today, Vershinin said that, "we are open to dialogue on Libya with all interested parties, including, of course, the United States (US)."
He added that, "in this regard, I would like to note that back in December 2019, during negotiations with US Secretary of State, Mike Pompeo, Minister of Foreign Affairs of the Russian Federation, Sergey Lavrov, voiced a proposal to launch a mechanism for Russian-American consultations on the entire spectrum of issues of promoting an inclusive inter-Libyan political settlement." "Unfortunately, we have not received a response to this initiative."
"However, this does not mean that we do not interact at all with our American colleagues on Libyan issues. In November last year, we held detailed consultations in Moscow with the US Special Representative for Libya, US Ambassador to Tripoli, Richard B. Norland. On the sidelines of the Berlin Conference, I conducted a useful clock check with him," said Vershinin.
Notably, Vershinin described the presence of foreign military personnel in Libya as one of the most acute problems in the country, inhibiting a peaceful settlement. "Without solving it, there can be no talk of a real and credible settlement in the country," he said.
Vershinin pointed out that this problem was the focus of the Berlin Conference II on Libya. "As is well known, it was not possible to reach an absolute consensus at that time. The Turkish delegation reserved its own opinion," he added.