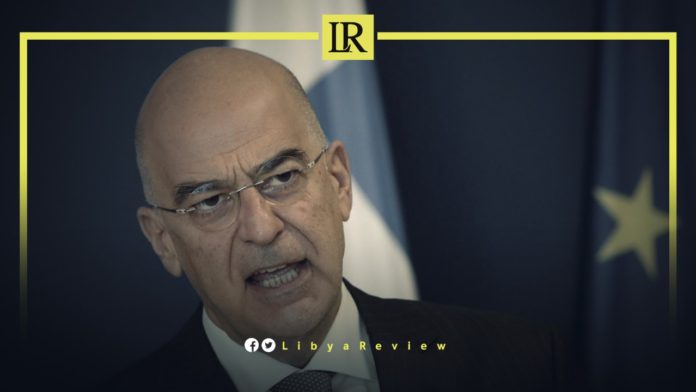 On Sunday, Greek Foreign Minister, Nikos Dendias, said that Turkey is trying to establish a "military permanent presence in many countries. This could be a destabilizing factor."
The Minister added that, "Turkey is increasingly playing the religious card in order to advance its geopolitical agenda. We have seen examples of this in our immediate neighbourhood, in the Balkans and the Eastern Mediterranean, but increasingly also in other parts of the world. Especially in Africa, in particular East Africa. This is a worrying trend."
"The biggest challenge that Turkey is posing, not just to Greece, but to the whole region, is that she does not respect the basic principles of international law, including fundamental provisions of the United Nations (UN) Charter," he said.
He explained that Turkey threatens Greece with war, if Greece exercises its inherent sovereign rights. Furthermore, Turkey refuses to address the sole bilateral issue it has with Greece on the basis of international law. The challenge is the fact that Turkey refuses to abide by the rules defined and accepted by the international community.
Last June, a Greek government official said that Prime Minister, Kyriakos Mitsotakis, and Turkish President, Recep Tayyip Erdoğan, reached an understanding not to repeat last year's confrontation that brought the two countries on the verge of an armed conflict in the Mediterranean.
Notably, the Director of the Syrian Observatory for Human Rights (SOHR), Rami Abdel Rahman, said that about 150 Syrian mercenaries are preparing to move through Turkey to the areas of influence of the Turkish-backed factions inside Libyan territory.
In a telephone interview with Al-Arabiya TV, Abdul Rahman added that the areas of influence of the Turkish-backed factions in Syria's Afrin and the countryside of Aleppo, have become a "human reservoir" for the Syrian mercenaries.
He explained that what is happening is a process of switching mercenaries and not a return for them from Libya to Syria.