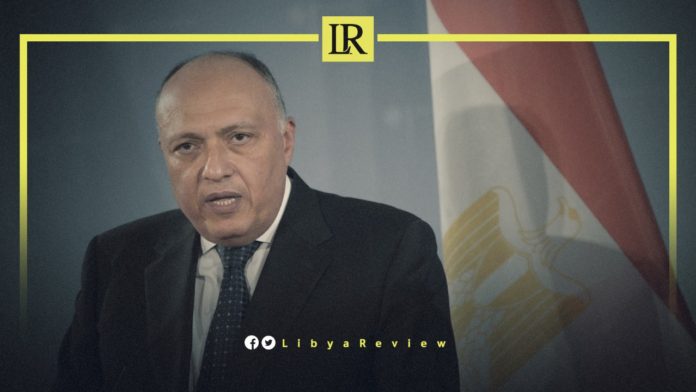 Egyptian Foreign Minister, Sameh Shoukry stated that he held consultations with members of the European Union and the European Commission on Libya. He noted that they affirmed the need to implement the outcomes of the UN Security Council and the Berlin Conference's, especially with regards to the withdrawal of foreign forces and mercenaries, and the holding of elections on time.
During a telephone interview with Egyptian television channel Sada El-Balad, on Monday, he added that there is, "a wide international consensus and anticipation over what the Libyan Government on National Unity (GNU) will take to implement these outcomes."
Shoukry noted that the Security Council will discuss the Libyan crisis in its next session, on Thursday.
On Monday, the Egyptian FM met European Council President, Charles Michel in Brussels, where they discussed bilateral issues, including Ethiopia's Grand Renaissance Dam (GERD), and Libya.
Shoukry also discussed bilateral relations with several of his European counterparts, as well as exchanging views on a number of regional files and issues of common concern, including the crisis in Libya.
"During the meeting, it was stressed the importance of holding the elections on time on December 24 2021, and the exit of all foreign forces and mercenaries from Libya without delay or exception," the Egyptian Foreign Ministry's statement read.
Last month, Shoukry stated that the outcomes of the Berlin II Conference stressed the need for foreign forces and mercenaries to leave Libya, hold the upcoming elections as scheduled, and maintain the ceasefire agreement.