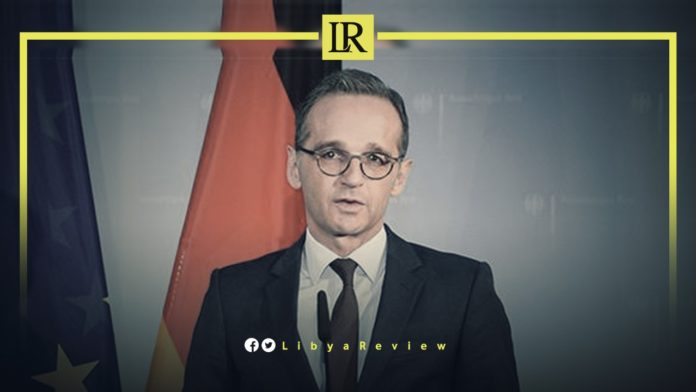 On Tuesday, Germany's Foreign Minister, Heiko Maas, reiterated his call for the full withdrawal of all mercenaries and foreign forces from Libya.
This came prior to Maas' trip to New York, where he is set to continue to seek the support of the United Nations Security Council for a political solution to Libya.
"We need the international stakeholders to take joint action, and all foreign mercenaries and soldiers to withdraw. We reiterated this once again just recently at the Second Berlin Conference on Libya," he confirmed.
He added that he would hold a meeting with the Secretary-General of the United Nations, Antonio Guterres, on the need to improve multilateral cooperation, with regard to Libya and other challenges such as climate change.
Maas stated that the withdrawal of all foreign fighters from Libya requires strong and direct cooperation from all international actors involved in the North African country.
On Saturday, the United Nations Special Envoy to Libya, Jan Kubis, revealed that he is set to discuss the situation in Libya, especially with regard to the planned elections and the implementation of the ceasefire agreement, with members of the United Nations Security Council in New York on 15 July.
In press statements, Kubis said that the UNSC will hold a ministerial meeting chaired by France. He added that this "is yet another opportunity to mobilize the support of the international community to study these paramount goals which the Libyan people have set for themselves, in order to implement and achieve them all."