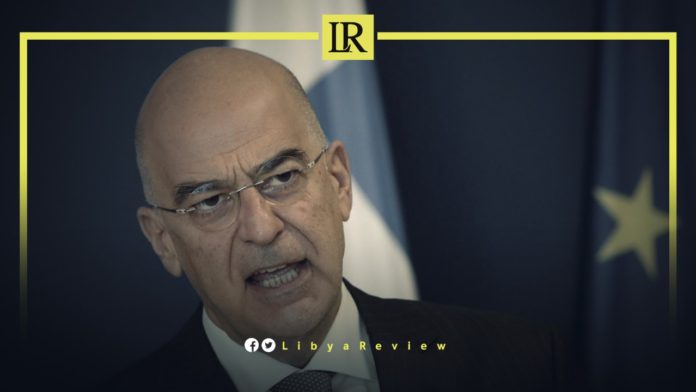 On Tuesday, Greek Foreign Minister, Nikos Dendias called for respecting the sovereignty, independence, and territorial integrity of all states in the region, including Libya, Syria, and Iraq.
"In this regard, we call for the withdrawal of all foreign forces, including mercenaries from Libya," Dendias said.
These remarks came during a joint press conference with the Secretary-General of the Arab League, Ahmed Aboul Gheit in Cairo, where the duo signed a memorandum of understanding to enhance political consultations to strengthen relations with nations.
"The signature of the Memorandum of Understanding today is the culmination of joint efforts," the Greek FM noted.
He stated, "today's world has evolved and so have the challenges that we commonly face," adding that "countries in our region, nations that do not belong to the Arab League, through their actions, constitute a very serious threat to regional stability," in reference to Turkey.
"They intervene militarily, either directly, or through proxies. They seek to establish spheres of influence. Trying to revive religious empires buried in the sand of the past centuries. We underline our full commitment to International law, including the International Law of the Sea," he added.
"We strongly condemn acts by states that threaten or use force against their neighbours in blatant violation of the UN Charter," the FM claimed.
Dendias also stressed the importance of the principle of the non-interference in the internal affairs of other states, condemning all acts of terrorism and threats against Greece's allies and friendly countries.