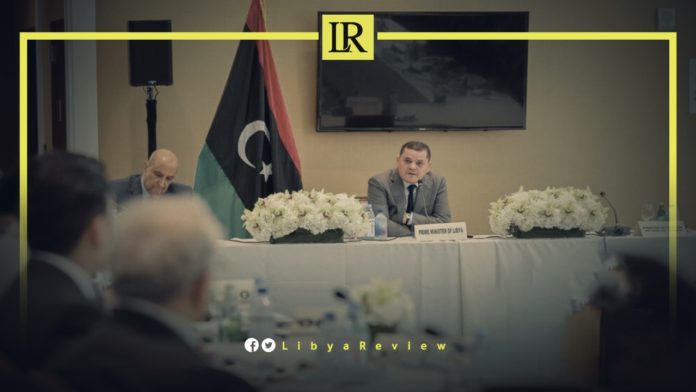 On Saturday, the Prime Minister of the Libyan Government of National Unity (GNU), Abdelhamid Al-Dbaiba, met with the heads and delegates of the Arab missions to the United Nations (UN), at the headquarters of the Libyan mission in New York.
In a statement, the government's Media Office said that the talks focused on the recent developments on the Libyan file and the importance of abiding by the country's political roadmap leading up to holding the upcoming elections, scheduled for the December 24th, 2021.
Al-Dbaiba indicated that the Libyan issue is an opportunity for Arab countries to adopt a positive attitude to achieve stability in Libya.
During his address, Dbaiba said that he would not allow the Libyan government to be a platform to pit an Arab party against another in Libya, pointing out that the Arab countries have a lot to gain by achieving stability in Libya, and they should help us in achieving this.
In turn, a number of Arab delegates to the UN stressed the necessity of ending the state of instability in Libya and called on the importance of adopting a joint Arab action in order to rebuild a stable and strong Libya again.