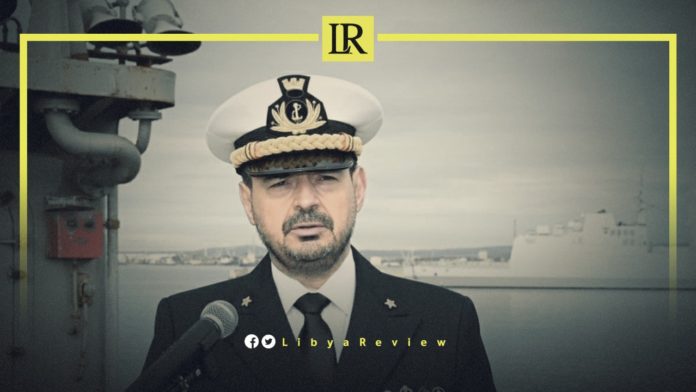 The Commander of the European Union Naval Force Mediterranean, Operation IRINI (EUNAVFOR MED IRINI), Rear Admiral Fabio Agostini, confirmed that the Libyan authorities have refused to grant him and other officers a visa for months.
In statements to the Italian newspaper Avvenire, Agostini said, "I have been trying to go to Libya since before Easter, but the Libyan authorities have not yet granted me a visa, for whatever reason."
Together with other IRINI officials, Agostini was forced to postpone a visit to Libya. The Commander also confirmed that European forces no longer have any control over the Libyan military shipping.
Until March 2020, EUNAVOR MED Sophia "guaranteed the training of 500 soldiers of the Navy and the Libyan Coast Guard. These trainings also focused on the principles of respect for human rights and gender issues with a focus on minors," Agostini recalled in a statement reported by the Nova agency.
Despite this, the United Nations (UN) and the Prosecutor of the International Criminal Court (ICC) in The Hague have never stopped denouncing crimes against human rights.
However, "for a year and a half" things have changed for the worse. "IRINI no longer trains the Libyan Coast Guard and the Libyan Navy, also because – as explained by the rear admiral – the operation immediately had great political difficulties both internationally and within Libya itself, pulled by the jacket by the main players such as Russia and Turkey."
"At present, it was not possible for us to resume that type of training and we can say that, perhaps, we have seen the results at sea", he continued, also alluding to the repeated attacks by Libyan patrol boats.